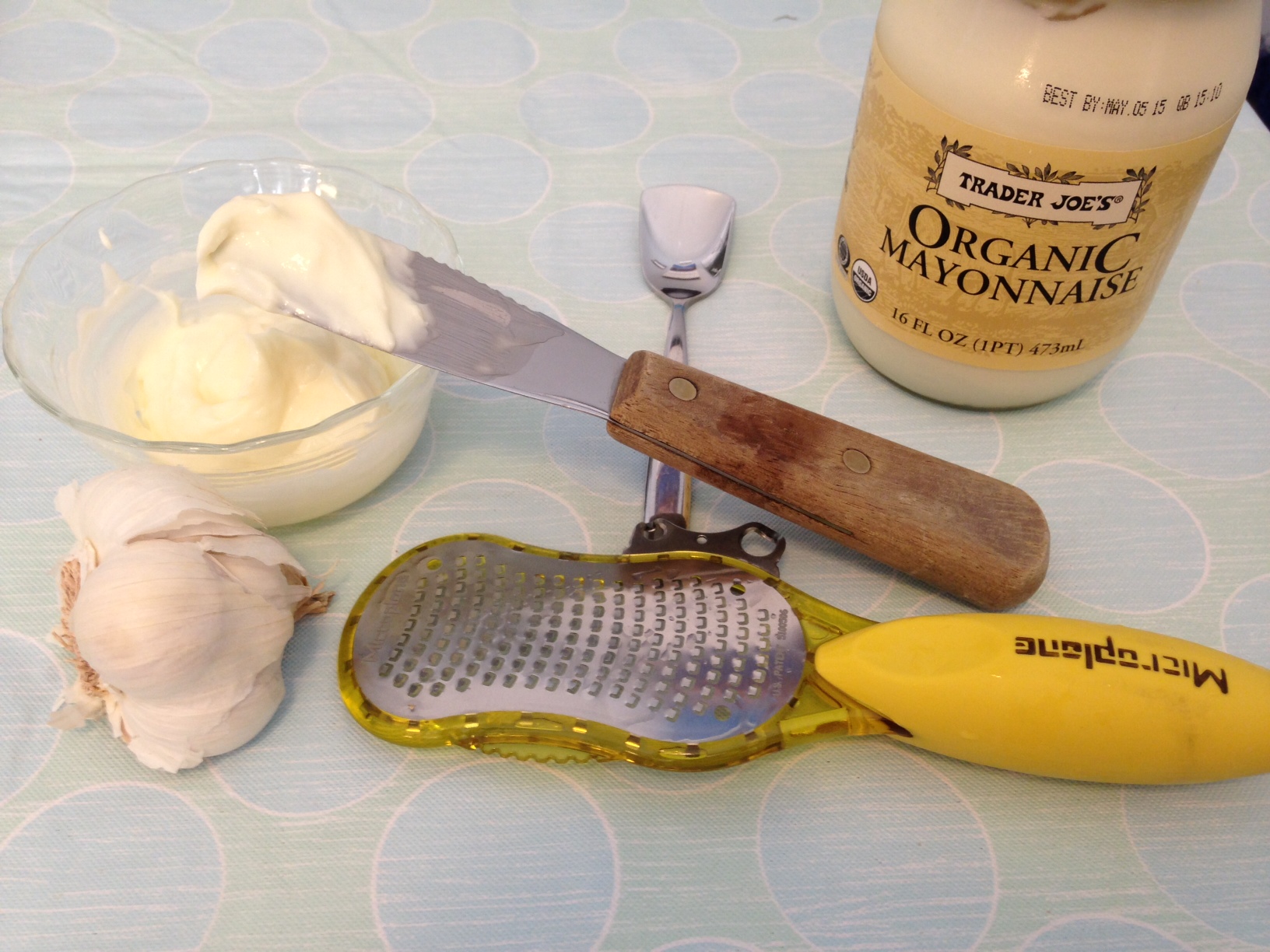 Add Garlic Aioli to your meal tonight!
Garlic Aioli is a wonderful garlicky mayonnaise that add a wonderful "something extra" to a wide variety of vegetables and meats. I like to make it when I have an assortment of raw veggies for dinner- as a dip with a punch. Another way I use Aioli is to jazz up my leftovers- it really makes cold cooked potatoes come to life.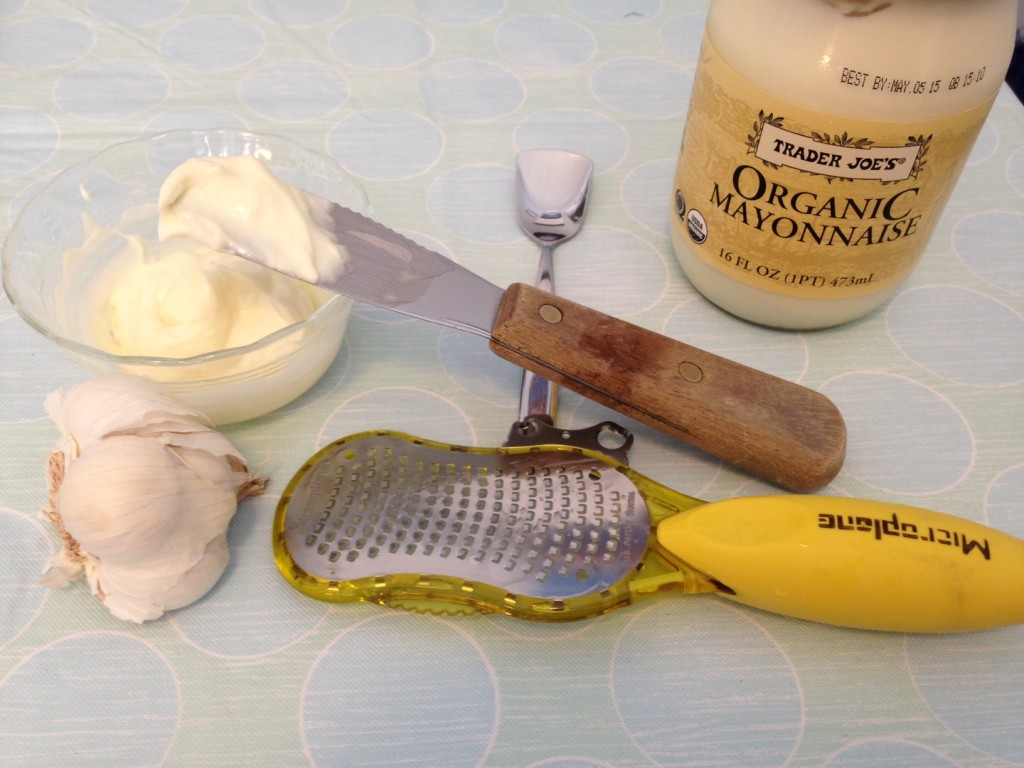 Garlic Aioli is so easy and flavorful, it is a great recipe to have on hand and make at the last minute to make a meal shine.
Here is the super easy way to have delicious garlic aioli: 
Spoon some mayo into a small bow, say 1/2 cup
Add 1 or 2 cloves freshly grated garlic to taste – start with 1 clove (or even a 1/2 clove and taste to see how strong the flavor is before adding the rest of the clove).
Add a pinch of sea salt, and freshly ground pepper.
Optional: squeeze fresh lemon juice in the garlic Aioli
That is all there is to it!  Super easy, right??
Need some ideas of how to use your Garlic Aioli? Check out this list: 
Serve with cooked Potatoes – hot or cold

Dip your Steamed asparagus in Garlic Aioli

Use as a spread on a sandwich

Use as a dip for raw veggies (great with carrots)

Fantastic with plain shrimp served hot or cold.
So whip up a batch of Garlic Aioli today and see how many meals will be just that much better because of the addition of a little zippy mayo!