Ok this Paso Robles rocks, and I wish I had saved it for Turkey Day. Nonetheless, I am enjoying it right now. It is lighter and dare I say fruiter than I remember when they were passing out samples at our Trader Joe's. Yet I like it, even though it is not the usually heavy wine I typically like this time of year.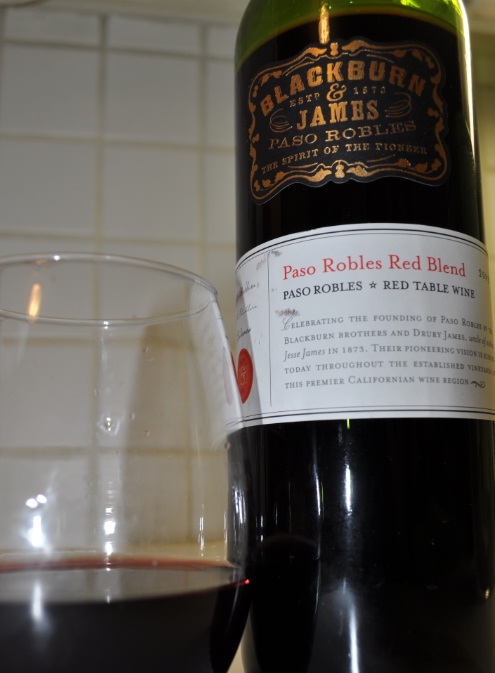 The bottle doesn't brag about what grapes that make up the blend. But I recall the Sampler saying Zinfandel was one of the grapes, probably how it made it in the cart.  The wine offers strong blackberry flavor through and though, there is a spice but it is more of a finisher than a distracter. There is a nice wood, maybe oak, scent that brightens the whole experience. The finish is dryer but the whole experience rest easy on the tongue.
The bottle boasts that it would pair nicely with a wide range of dishes from Asian spiced to pasta to chocolate mousse. I paired it with Pizza and it was great. More importantly, I feel this wine would also pair nicely with a turkey and some mashed potatoes.
Cheers,