Hello Everyone;
The next 2 Buck Chuck I chose to review was the Chardonnay.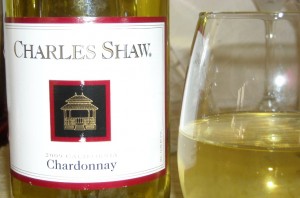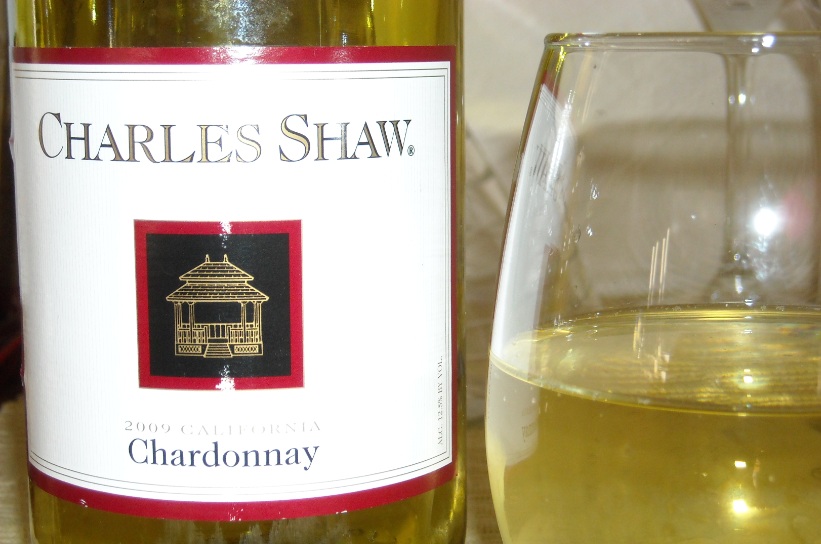 When the weather is hot, like it has been in KC this summer, it is nice to chill out with a chilled glass of white wine. Although I am not typically a white wine drinker after a day of working in my neglected yard I was look for a refreshing glass of wine to chill-out with. If you are looking for the same then the Charles Shaw's Chardonnay 2009 is a great choice.
This wine is a nice buttery Chardonnay that will be pleasing to the novice wine drinker; as well as satisfy the seasoned wine drinker's taste buds. The 2 Buck Chuck Chardonnay is smooth through and through.
The Chardonnay paired very nicely with garlic shrimp with vegetables. I would venture to guess that this Chardonnay would pair well with any fish, chicken, or pork dish.
Cheers,

Are you a Chardonnay drinker? If so how does the 2 Buck Chardonnay compare in your opinion?