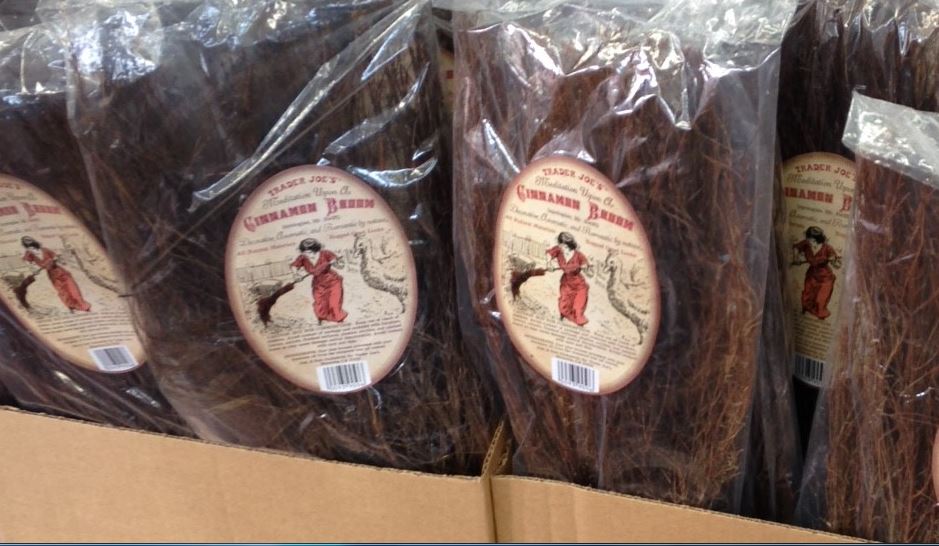 Have you enjoyed all the wonderful smells wafting out of Trader Joe's these days?? I especially am enjoying smelling those Cinnamon Brooms in the entry every time we walked in to our Trader Joe's in Kansas City.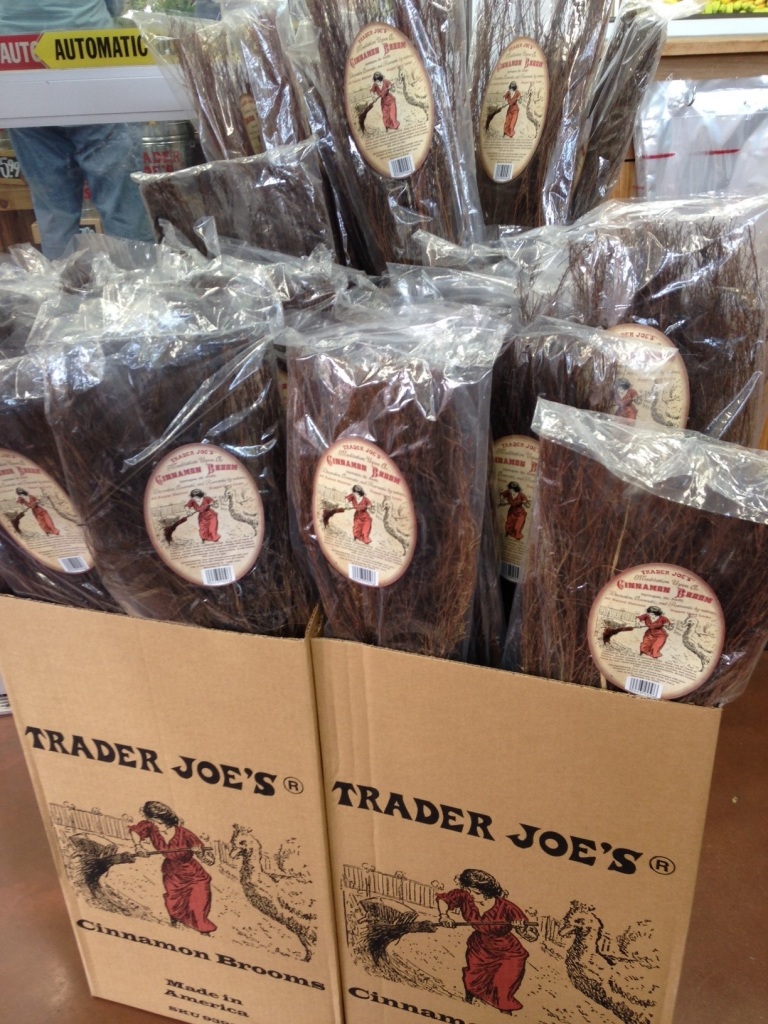 Well, this year we took the plunge! We bought a broom!
And we absolutely LOVE it!
Like I said earlier, we have always enjoyed the sent in the stores- but never bought one. I was frankly a bit worried that the broom might be an overpowering scent inside our house.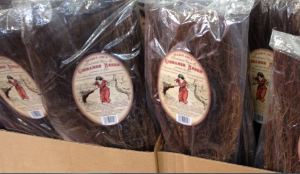 But we were talking to friends at Trader Joe's last week and they said they were going to hang the broom on their front door …. and this got me thinking ….
Use the broom as an entry way decoration! 
And that is what we did.
We have the broom on display on our back porch- the entrance that we use each day- and it just smells wonderful. Each time we use the door a soft wisp of Cinnamon greets us … and just puts a smile on my face!
Did you get a cinnamon broom? Where did you hang it? Inside or out?
Share below or on Facebook!