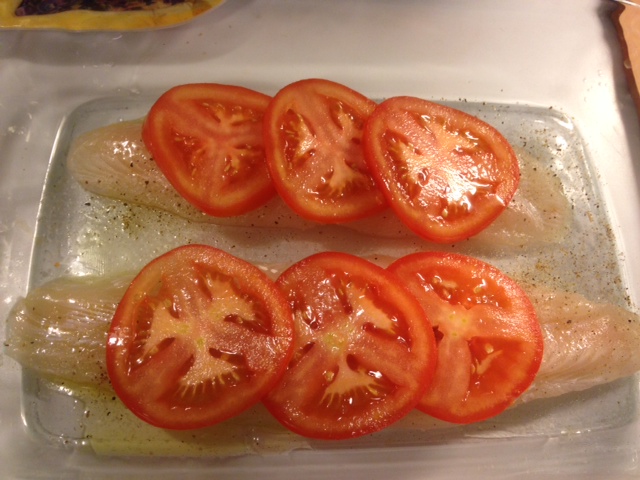 Here is a super simple recipe for cooking fish in the oven. This recipe will work for any thin white fish- such as Tilapia.
Check at your Trader Joe's store in the frozen fish section and choose a fish that looks good to you. Make sure to thaw the fish overnight in your refrigerator before cooking.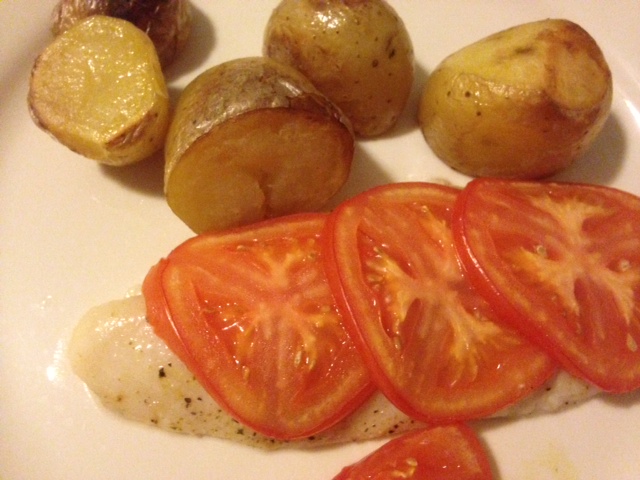 I love fast and easy dinners like this. We served this fish with some roasted potatoes (leftover from another meal) and a salad with yummy garlic bread just to round it out.
What you need
Thin white fish (1 per person)
Tomato slices for the fish (optional but adds great flavor & color)
Olive oil, salt, pepper & any spices you like
What you do:
Pre-heat your oven to 400 degrees or 425 if you feel your oven is not all that hot.
In the bottom of a oven safe dish (glass is what I like to use) sprinkle a spoonful of olive oil to lightly coat the bottom of the dish.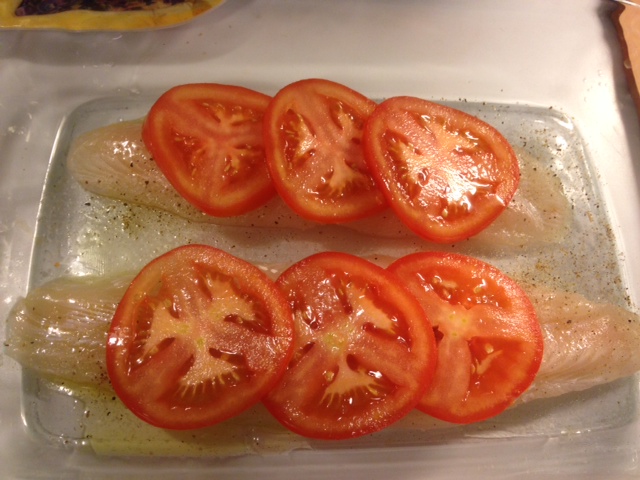 Carefully add your thawed fish fillets to the pan, making sure they in a single layer.
Season with salt, pepper and any seasonings you like to use. We like to add a small amount of Trader Joe's 21 Seasonings to our fish.
Add a few slices of tomato on the top of your fish.
Place your pan in the oven for 10 minutes, then turn your fish and place it back in the oven for 5 more minutes OR until the fish is white and flaky (no longer "clear").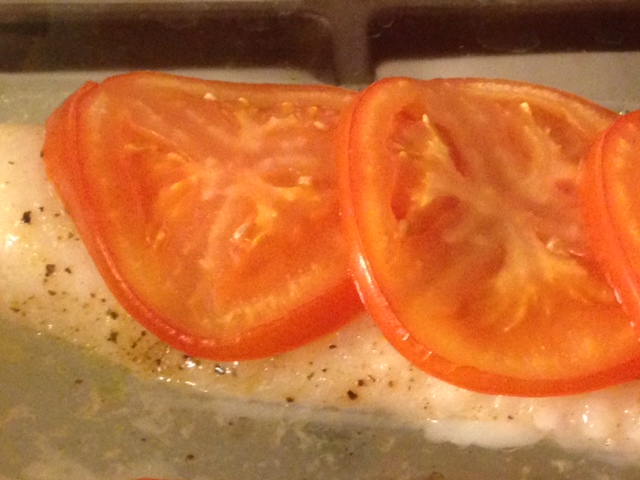 TaDa! it's ready…
Now serve up your wonderful fish!
So the next time you are craving a simple, yet delicious fish dinner, try this recipe and tuck into an easy and wonderful meal.