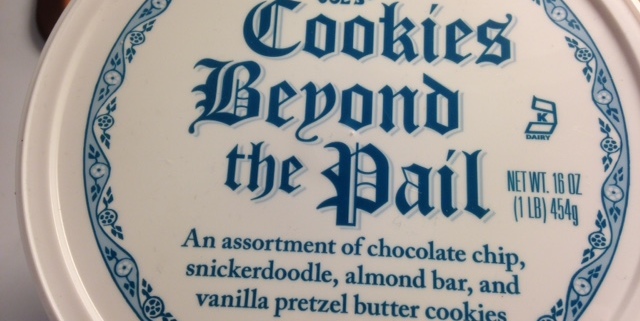 Have you tried Cookies Beyond The Pail at  Trader Joe's?
– A great post holiday treat.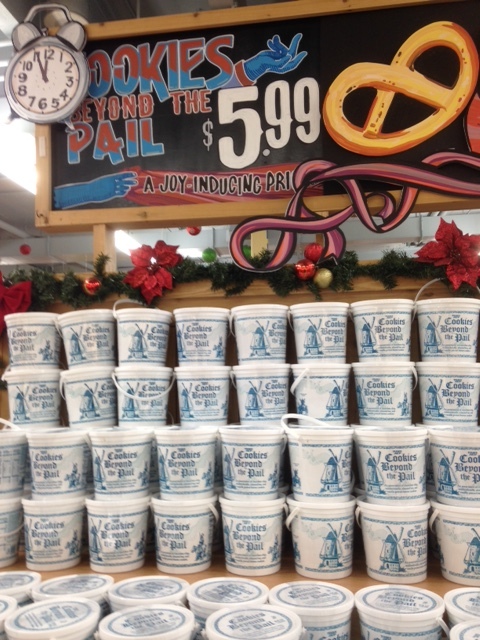 Our shopping trip to Trader Joe's today resulted in some interesting finds. On an end cap was a huge display of white pails with windmills on them- and the best news? The pail was full of cookies!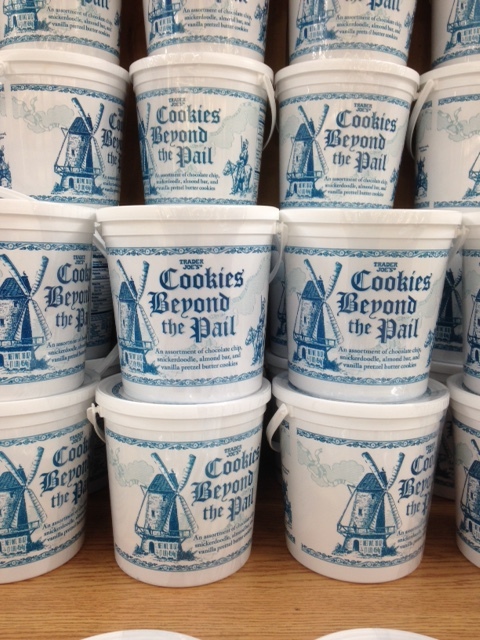 Now, not just any cookies … those rich butter-y cookies that just seem to melt in your mouth. These are the kind of treat that we love to enjoy with a cup of tea in the afternoon. the cookies are on the smallish size, so you can have 2-3 and get a taste for all the different flavors.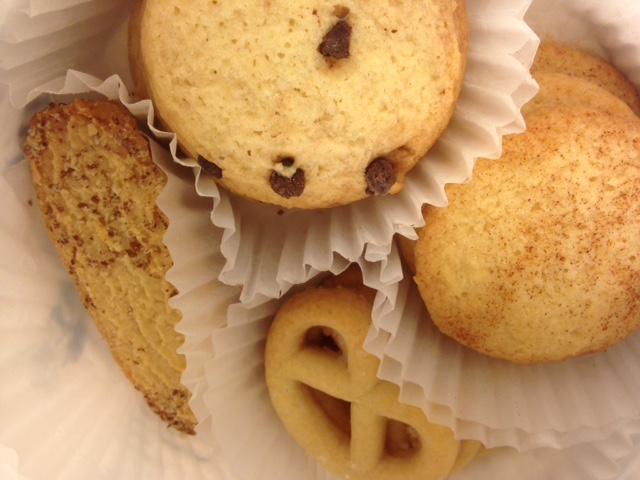 I must confess that I have not noticed these cookies at Trader Joe's yet this season, but the cookies are in the Fearless Flyer Holiday Guide 2014 on page 17. (Opps! Just when I thought I knew all the treats in the Flyer….. hmmmmm).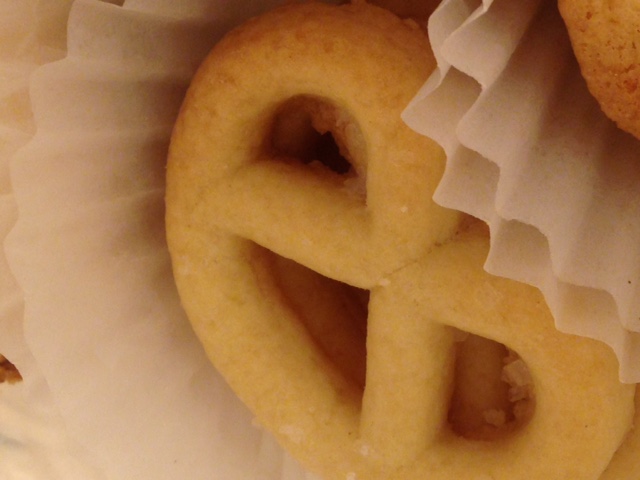 According to the Flyer, these cookies are from a Danish Tradition and inspired by a city in California – home to a rich Danish tradition (actually the town, Slovang sounds like a very cook place for a visit, especially on Danish Days festivals)
Side Note- I stopped and Googled this town just to check that the good folks at Trader Joe's were not pulling my leg with this story and this town looks so fun!
So the bottom line: I enjoy these kind of cookies – the kind you want to enjoy with your tea or coffee. It is all about getting ready for 2015 here, filing and the like, so these cookies are a nice welcome treat.
Have you tried Trader Joe's Cookies Beyond the pail yet?
What did you think?
Share below or on Facebook or Google +