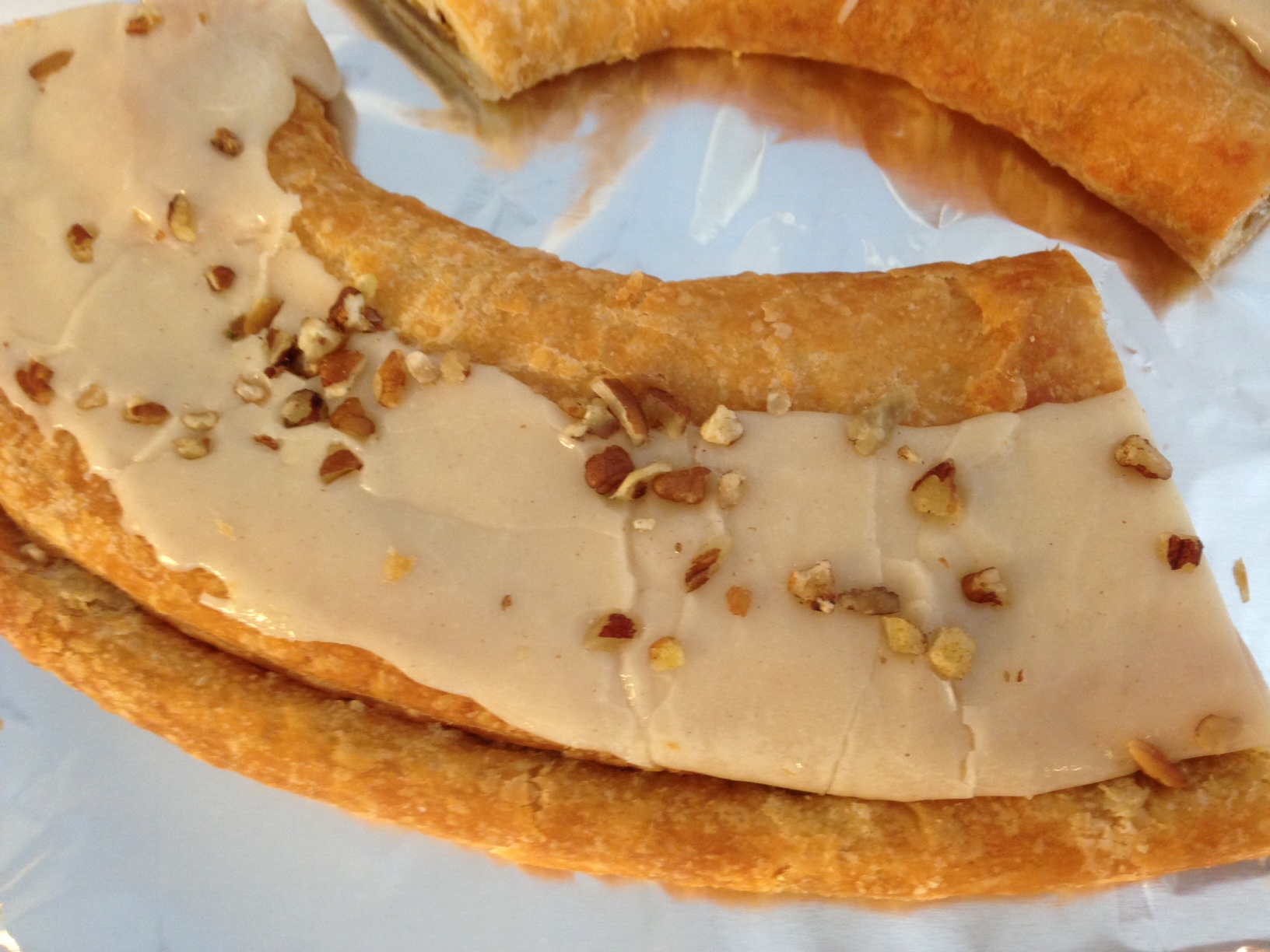 Have you tried the Danish Kringle
at Trader Joe's?
OMG!
What the Hey is a Kringle you ask? (Yep, I had to look it up too ….) A Kringle is a wonderful Scandinavian pastry that is related to a pretzel and can come in a savory (like a salty pretzel) or sweet variety.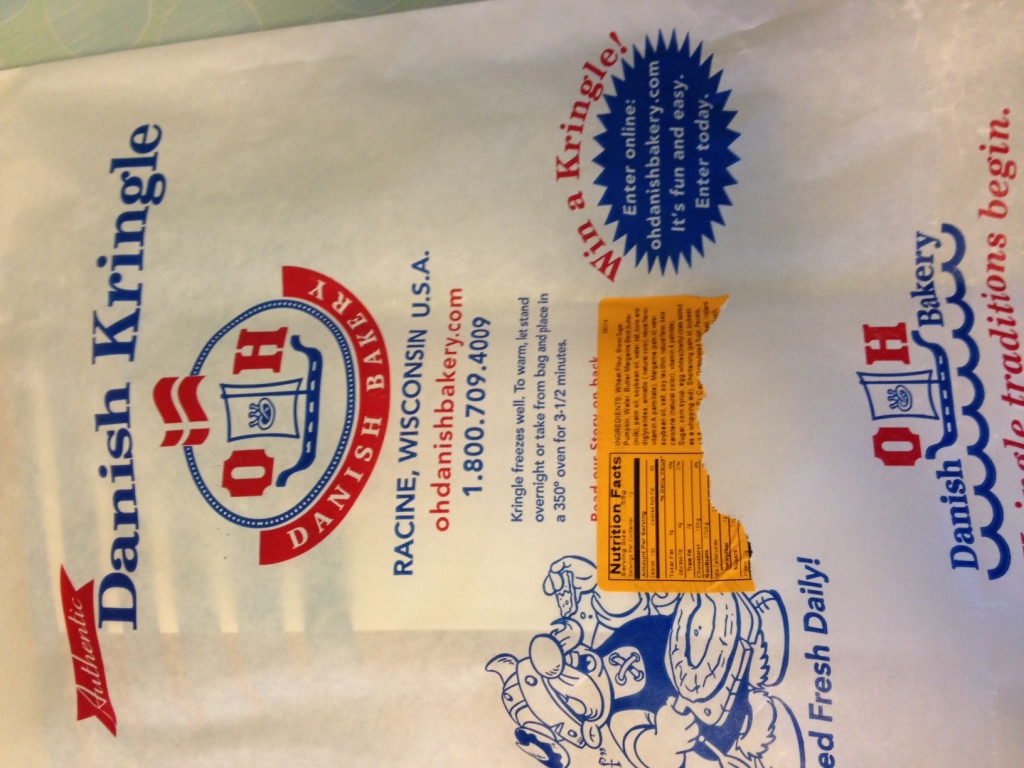 The ones at Trader Joe's are the sweet kind. It is a round, flat ring of pastry that has a wonderful filling. I have tried Almond and this one  is … Pumpkin flavored!
The pastry is a wonderful rich and tender pastry, which surrounds the filling of the Danish Kringle. On the top – the pastry had a wonderful light icing that complemented the filing.
The package (and the lovely folks in our Trader Joe's store) recommended that we gently warm up the Kringle before eating….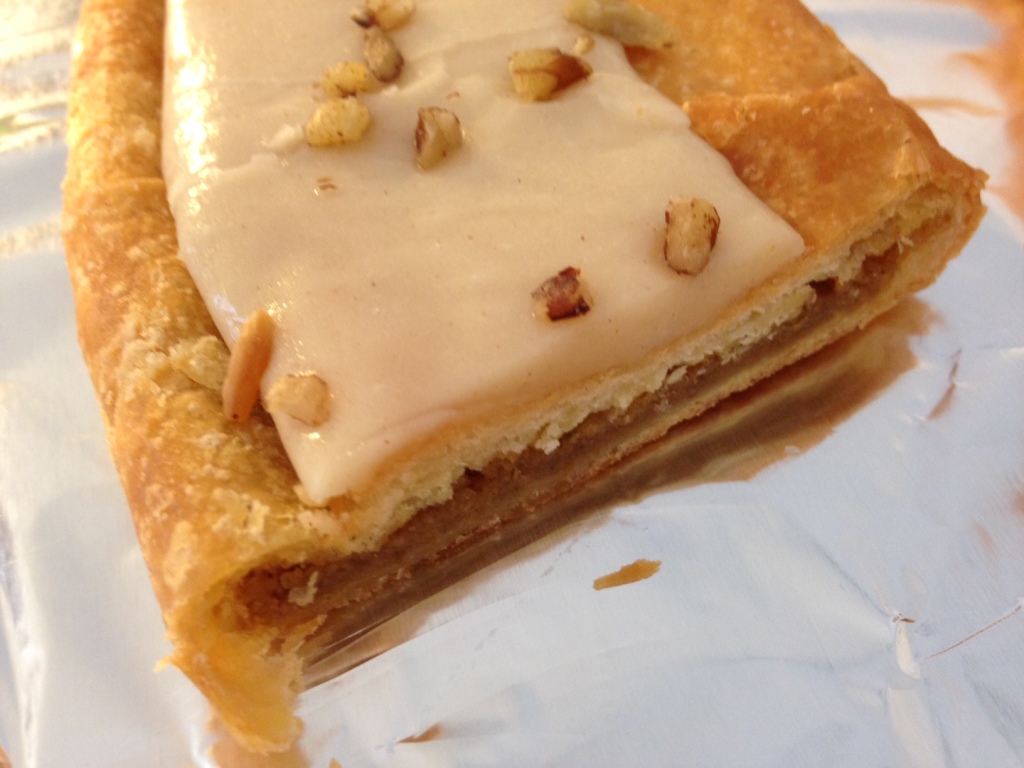 All we can say is WOW!
Warm, soft and absolutely Yummy!
The package says that you can freeze this and if you thought it could make it in your house until the holidays, then I would say that It might make a wonderful, yet different Pumpkin offering at a Holiday Brunch maybe?
I wanted to make sure that you knew about The Danish Kringle as the package is a bit on the plain side (kinda uninviting really) and the fact that you cannot see what is inside makes it very easy to overlook in the store. In fact the packaging reminds me of those big crackers that you used to see in a large paper package ….but this is SO much more ….
So give the Danish Kringle at Trader Joe's a try this year … Leave a comment below & let us know what you thought about it!