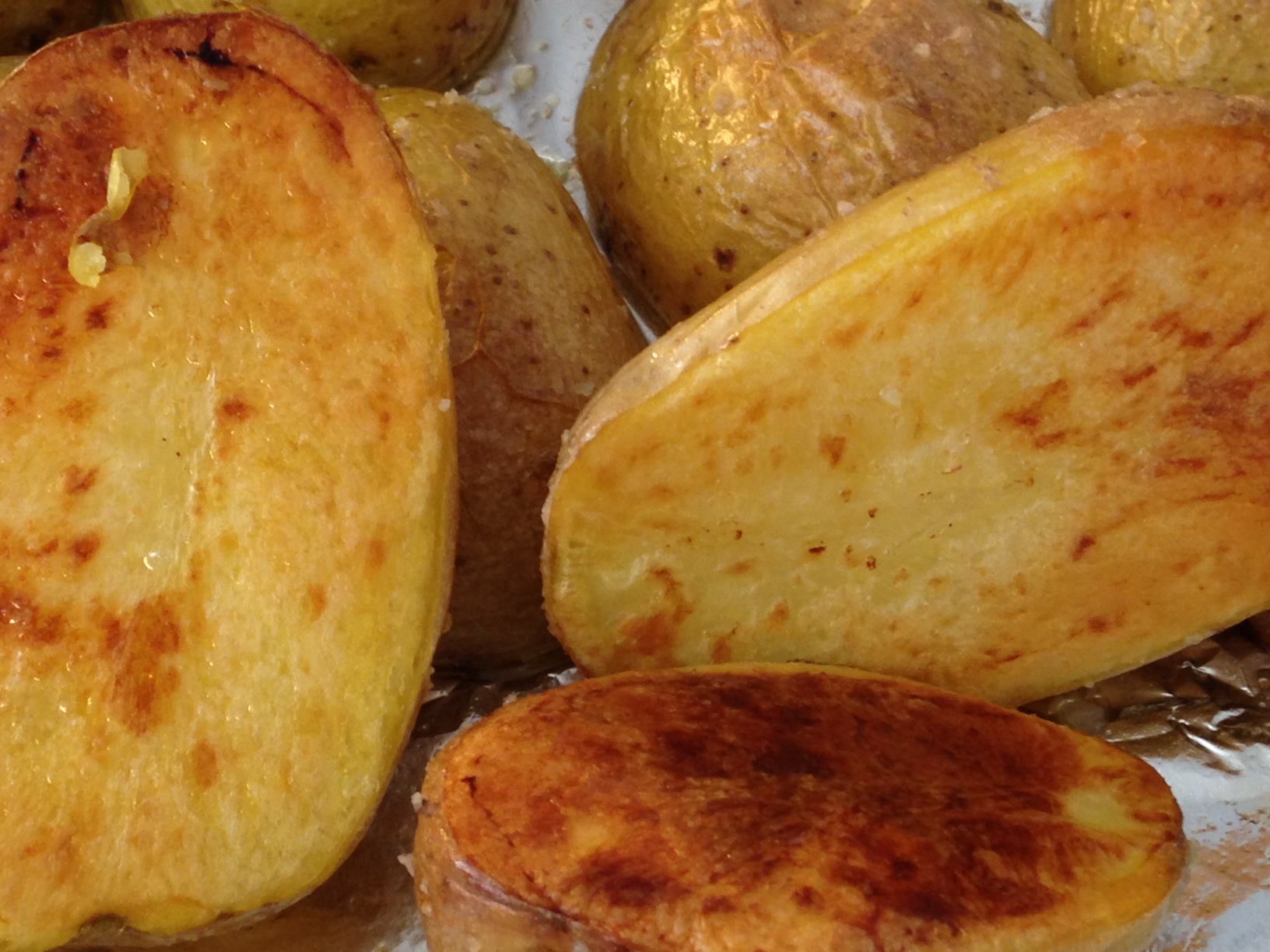 Roasted Yukon Gold Potatoes – Quick and Easy!
Do you want to learn how to make yummy roasted Yukon Gold Potatoes with crispy skins? then keep reading as I give you the easy steps to make your own for dinner tonight!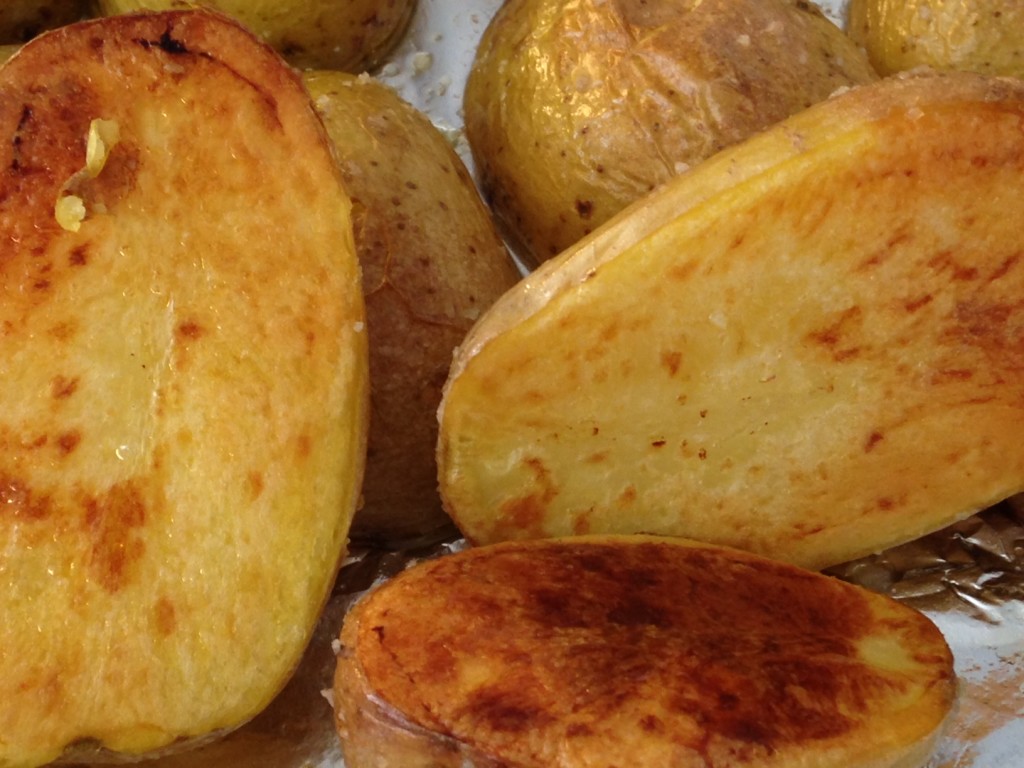 Roasted Yukon Gold Potatoes are one of those foods that we frequently have on had- ready to go for any number of meals or snacks. We like them for breakfast with eggs, on a salad or with leftovers for lunch, cold as a snack or warmed up with fish for dinner! Yikes! There are soo many ways to use these roasted beauties you won't believe it.
Roasted Yukon Gold Potatoes
1. Preheat oven to 425 degrees
2. Clean potatoes by scrubbing them and rinsing them under water. I like to "dry" the potatoes on a towel too…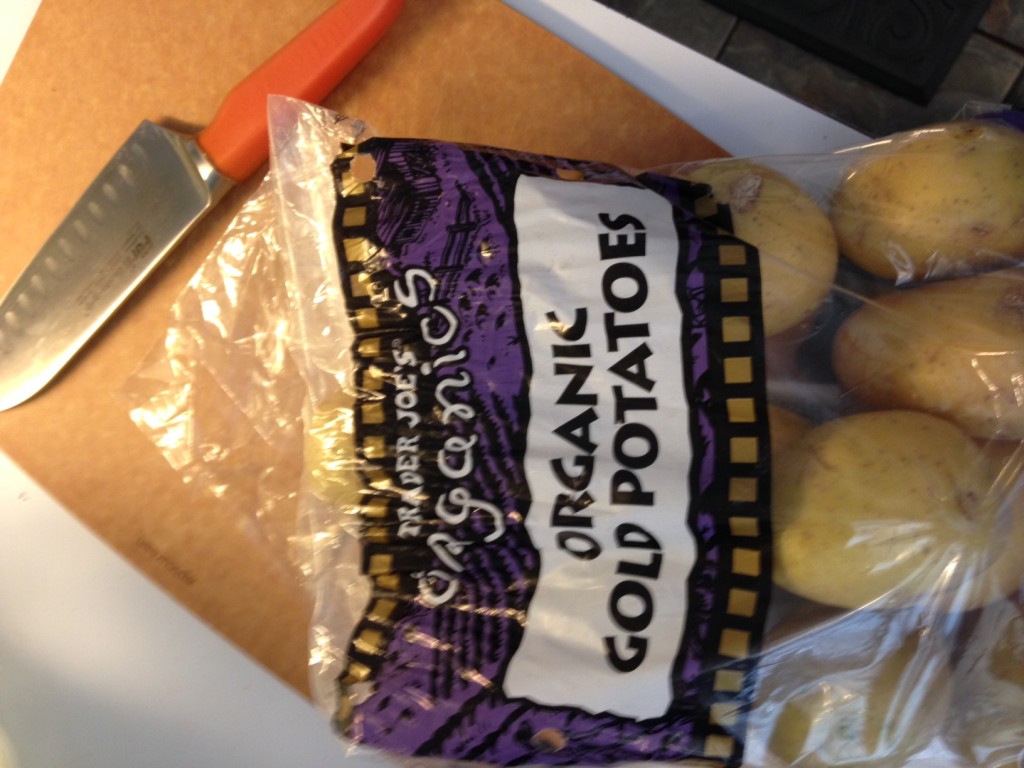 3. Cut the potatoes in 1/2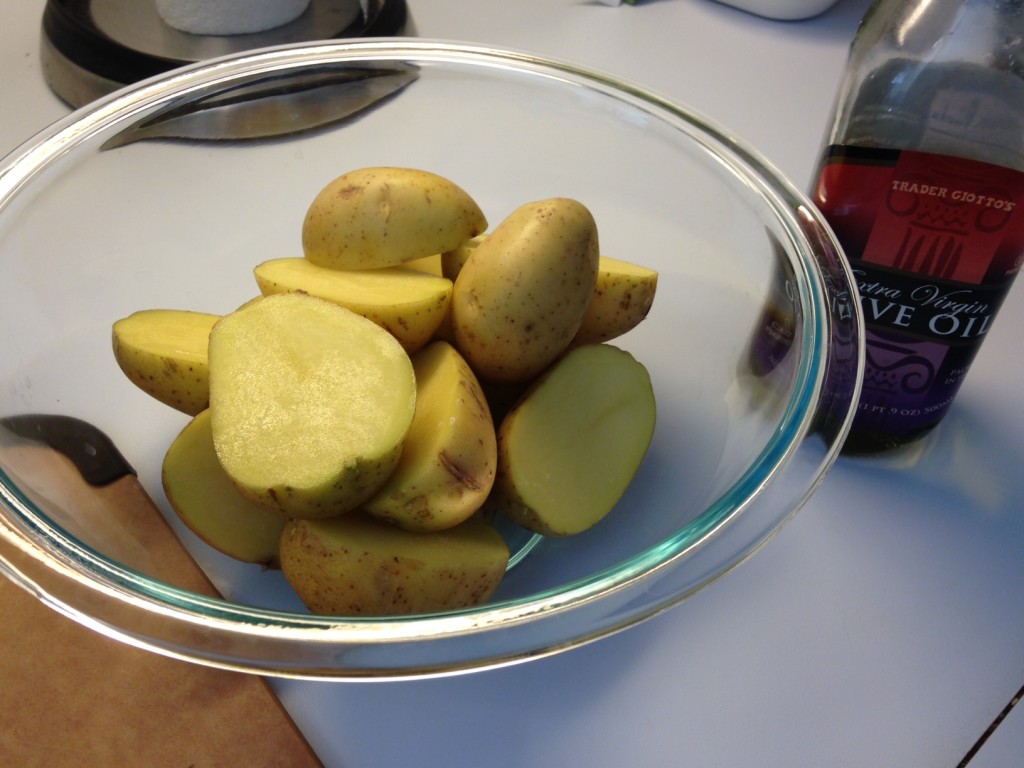 4. Toss potatoes in a bowl with a couple of spoonfuls of oil and the seasoning of your choice. You want the potatoes to be lightly coated in oil and seasoning. I like to keep it classic and just use sea salt- so that I can use the potatoes any way I want later on.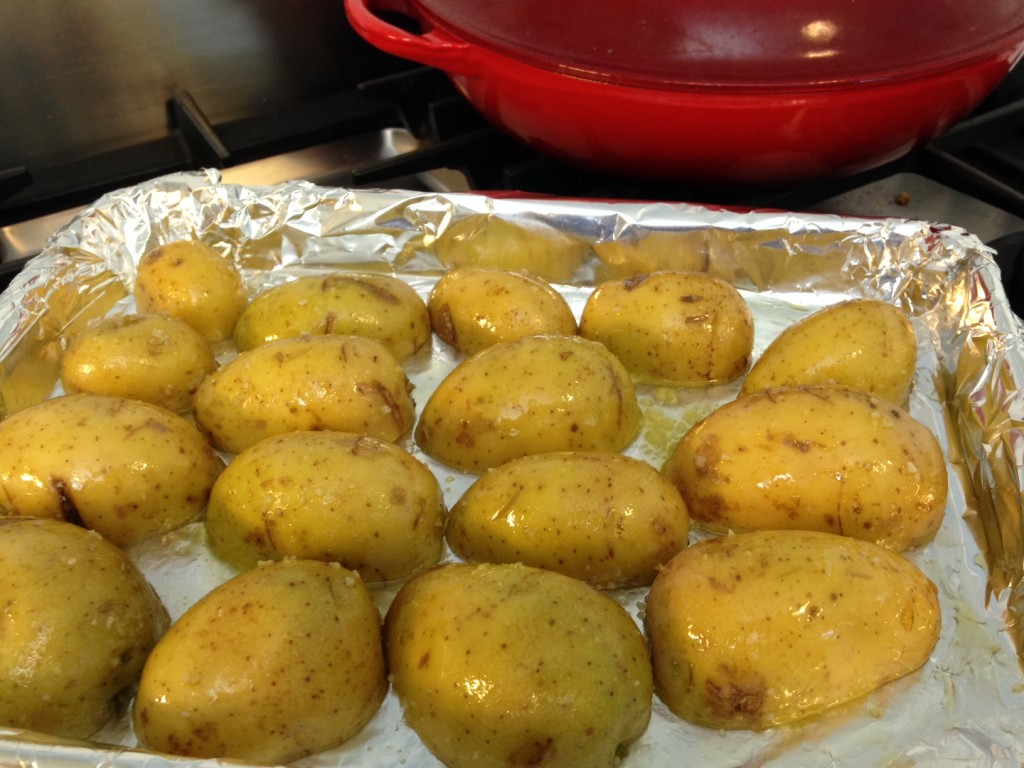 5. Place potatoes cut side down on a foil lined pan.
6. Place the pan in the oven for 20-30 minutes or until soft when you prick the potatoes with a fork.
7. Now turn the pan and place the potatoes back in the oven on a lower shelf for 10 more minutes. This will allow the potatoes to get nice color on the cut side.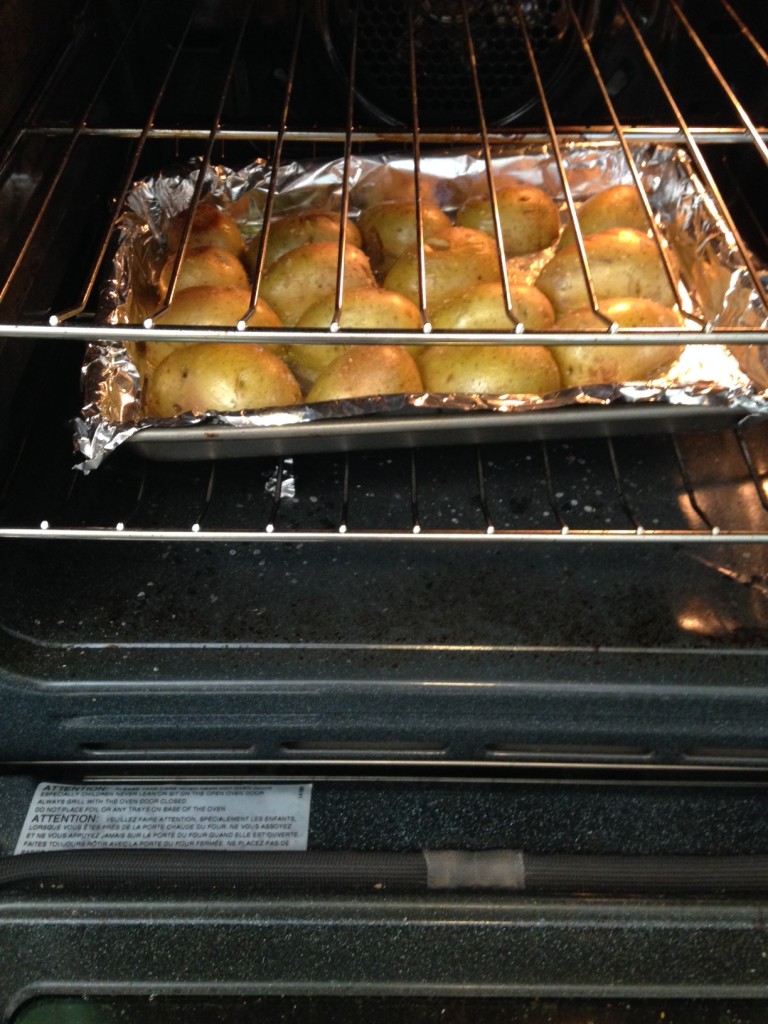 8.  Ta- Da! That is all you need to do!  Your Roasted Yukon Gold potatoes are now ready to serve.
This easy way to Make Roasted Yukon Gold potatoes will also work for red potatoes or russet potatoes too.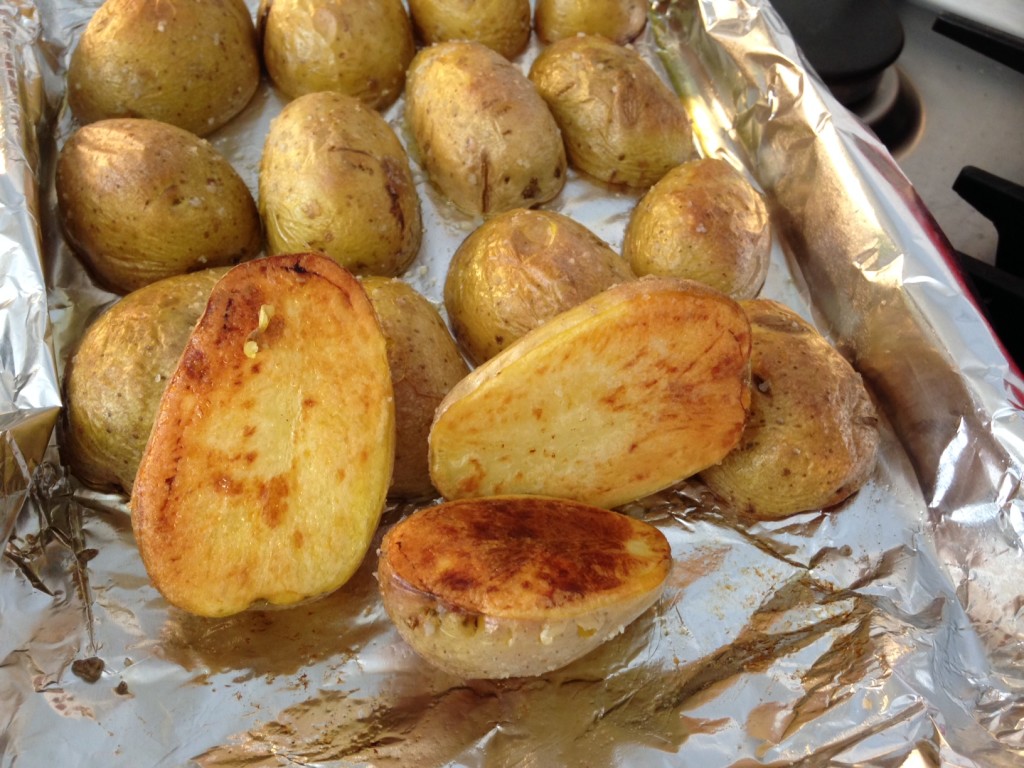 You will love how easy it is to make these potatoes!
Leave a comment below and let us know how your potatoes came out and what seasonings you used- if any 🙂