* * Ultimate Roasted Sweet Potatoes * *
You will love this EASY & FAST Recipe!
Sweet Potatoes are wonderful – they add a delicious flavor – and color- to your meals. They team up with BBQ & perk up leftover night with their color and creamy- sweet flavor.
I love Roasted Sweet Potoates especially when I accidentally (or maybe not … ) burn them a little on the bottom- so they have a dark brown, almost black really, spot where they were sitting on the pan.  This adds a wonderful flavor to the sweet, soft potatoes that we enjoy- and think you might too….
Yum!
You will love how simple & easy they are to make – and how delicious they are to eat.  These are so good even a few days later – so you can make a BIG batch today (eat half) and then take some for lunch (if there are any left …)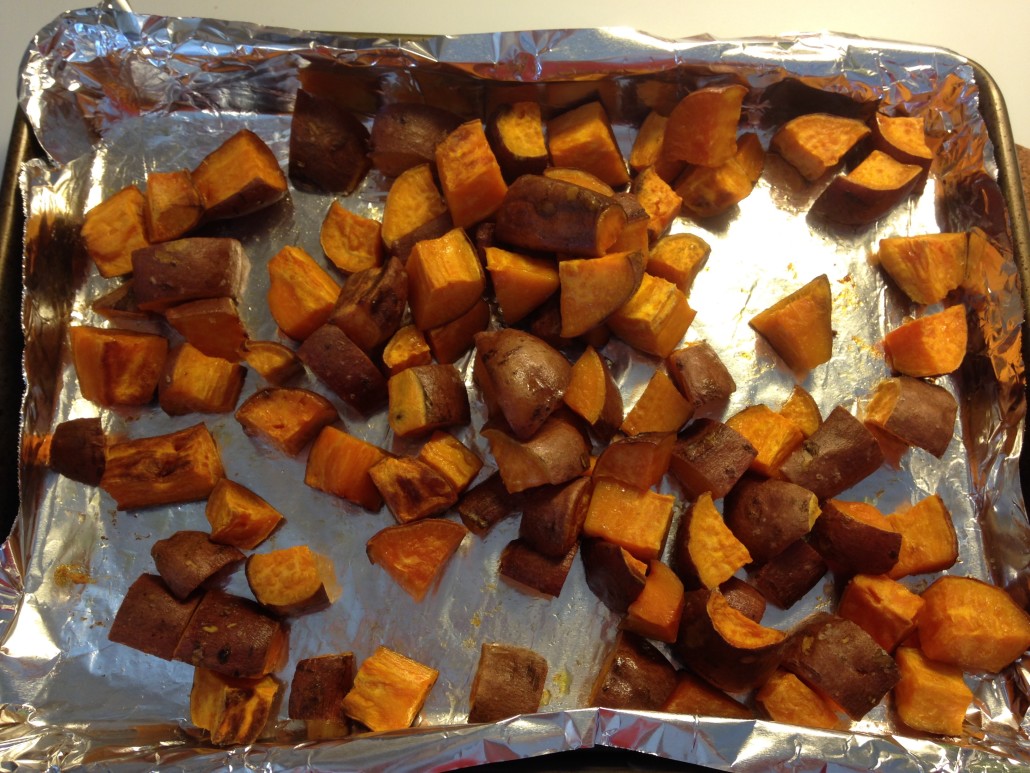 A Pan of Roasted Sweet Potato Chunks – Note the dark brown spots- You want that!
HOW to make the Ultimate Roasted Sweet Potatoes
You will need:
Sweet Potatoes
Olive Oil
Salt
Yes- That is all you need to make the most awesome tasting sweet potatoes!
Pre-heat your oven to 400 degrees.
Wash your sweet potatoes (with a brush) and dry off with a kitchen towel.
Now cut into the same size pieces – This means try and keep them all the same -ish thickness. This is so all the pieces will cook at the same rate.
Toss the potato chunks in a little bit of Olive Oil and sprinkle with salt.
Spread out on a cookie sheet covered with aluminum foil and pop into the oven.
Check every 5- 10 minutes or until they are soft and have some nice color on them.
Delicious!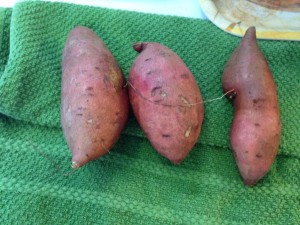 Washed & Dried … the Sweet Potatoes await their fate …..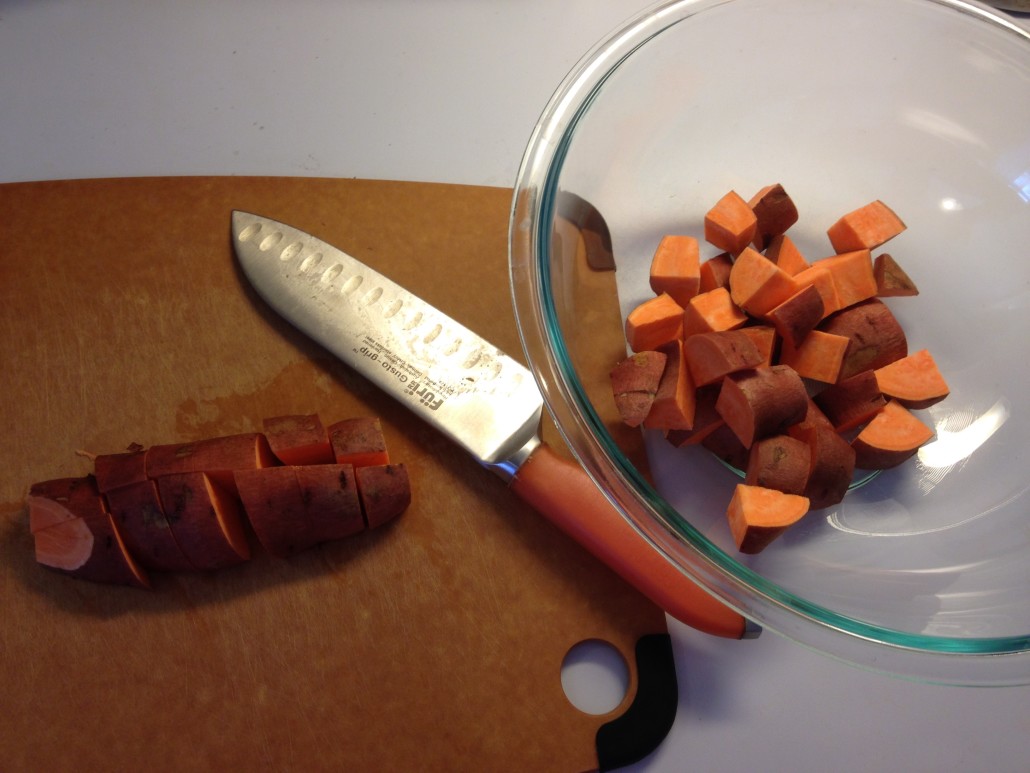 Cut your potatoes in half the long way, and place them cut side down (no rock-n-roll here!) then cut in half and into chunks.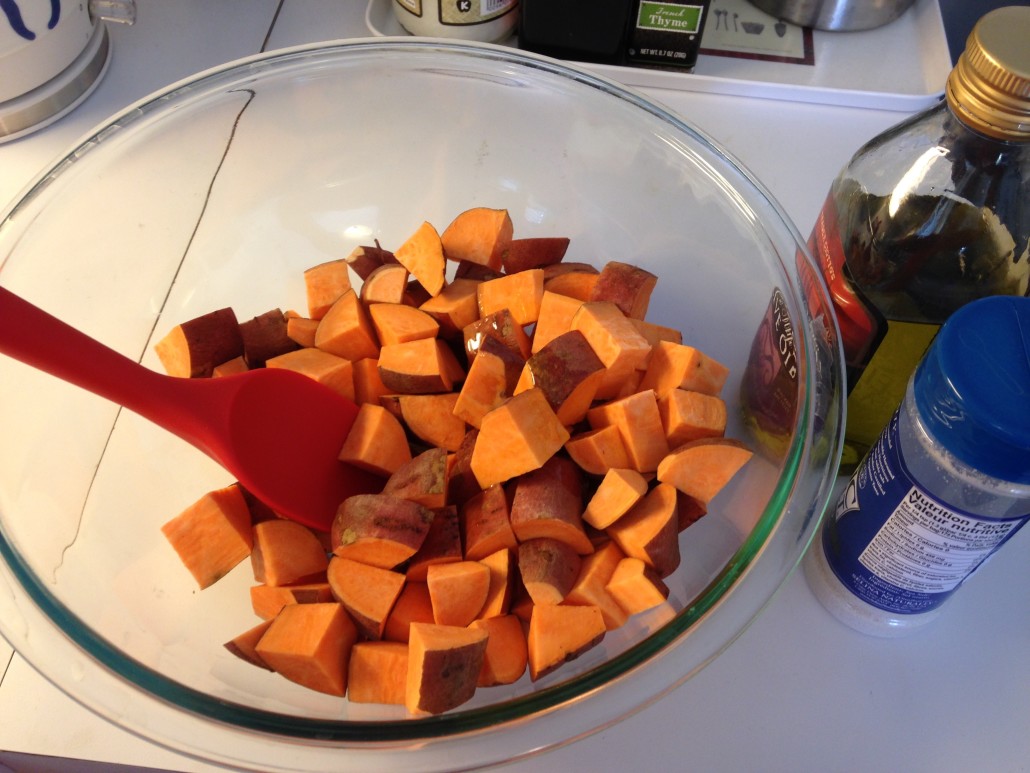 Toss in Olive Oil, and sprinkle with salt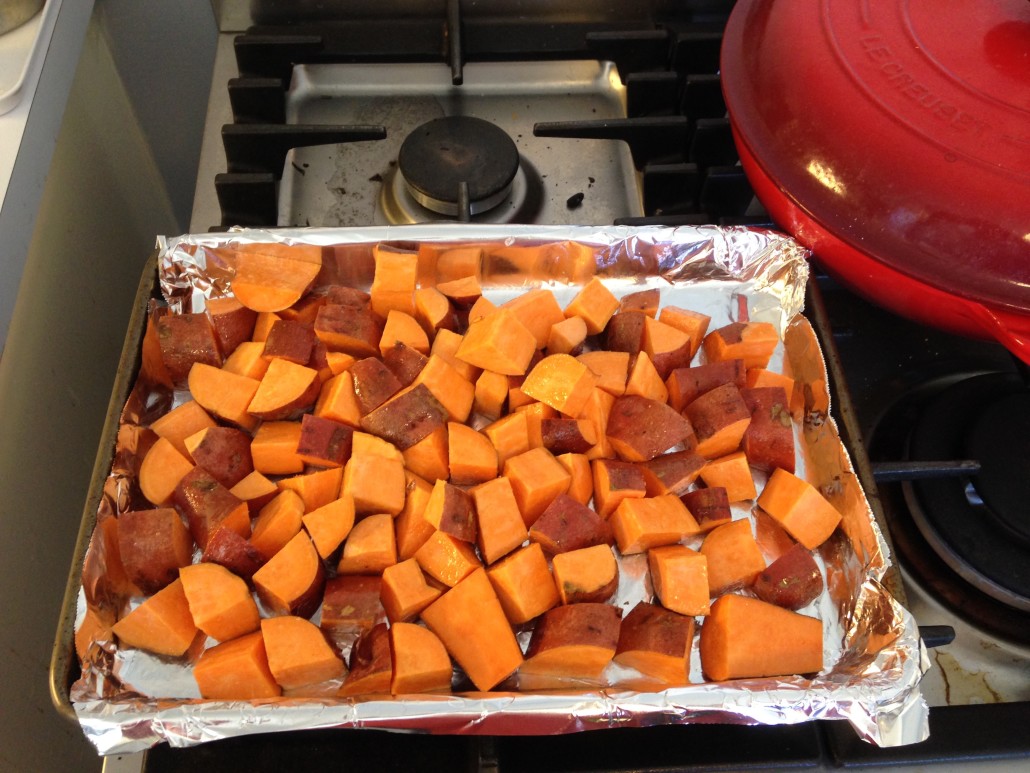 Pop them into your pre-heated oven for 30-40 minutes – checking on them frequently.
The finished product – soft on the inside and crispy on the outside – make sure to save the browned pieces for yourself!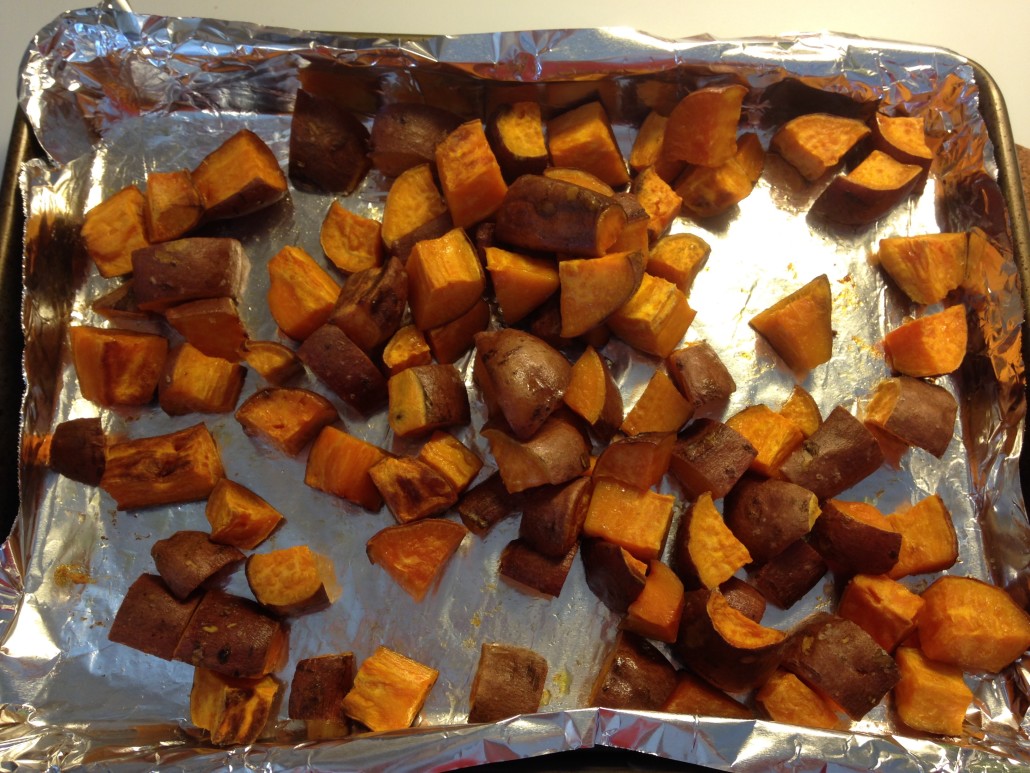 Finished!
So there you have it!
A wonderful side dish or main for a Meatless Monday type meal (great with a big green salad).