Easy Halloween Recipes Here!
Are you searching for a few Easy Halloween Recipes that are not too sticky sweet or too gross & scary? Here is a page with the links to three of them that are from our ebook,  Easy Halloween Recipes~ Only $1.00 for all 21 easy Halloween Recipes~ all are quick and easy to make and all were made from the good stuff at Trader Joe's!

We had some fun brainstorming and checking out other ideas to create this collection of Halloween recipes.
We are showcasing recipes for soups, dip and fun Halloween Brunch recipes that you can make with your kids and enjoy before going out Trick -OR -Treating.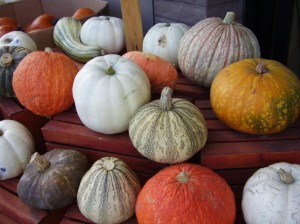 Also, think about having a  Halloween Brunch this year!
We love the Halloween Brunch idea… I can remember one when I was about 10 where we got to dress up in our costumes and enjoy a Halloween brunch with some friends.  This was one of my more memorable Halloweens as I could really get to show off and enjoy my costume.
Normally (as I grew up in Minnesota)  the Halloween costume idea was a little underwhelming as we usually had to cover  up with our winter coat. Then you became a sorta  "Halloween Flasher" at every house trying to show the neighbors your cool costume while trying to stay warm walking from house to house.
Ahh the memories!
So this year, why not try and make some fun memories with your family and Go Halloween Brunch!   Here are three recipes from the ebook to tempt you:
We hope these Easy Halloween Recipes are just what you need to get your Halloween Brunch or day off to a great start!
What are you planning to make for Halloween? Drop us a note below or on Facebook and share your favorites!
P.S. If you are interested in checking out our Trader Joe's Halloween Recipes click below~ THANKS!