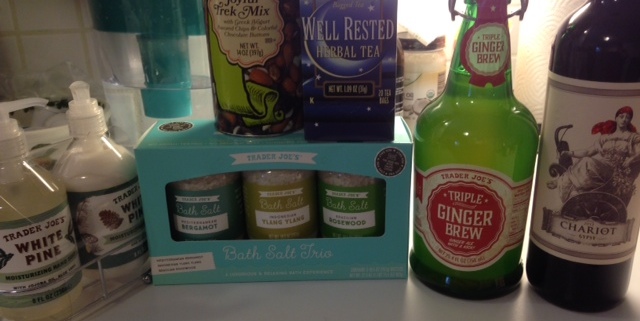 Check out all the goodies that we got at
Trader Joe's today!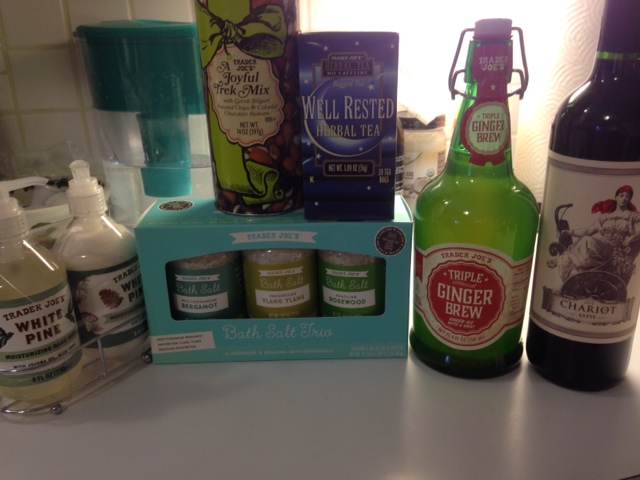 So I did not want to show you everything (Like the sliced mushrooms or HOW many of those awesome soups we got)  but instead just wanted to show off some of the more interesting items that we found today.
Bath Salt Trio- I love these kind of things … and this is such a cute set- and I get to try some new scents. I will let you know what I think.
The White Pine hand soap is wonderful- and it comes with lotion! Just what my dry hands need by the sink. We LOVE the scent too…
Ginger beer- Looks AWESOME- have not tried it yet.
Well Rested – Just the stuff for this time of year when you want a relaxing tea while you watch all the Holiday specials on TV.
Ohh the Joyfull Trek Mixx- had a sample in the store (Thanks!) and could not believe how yummy!
What are you buying at Trader Joe's this Holiday Season?
Any new favorites?