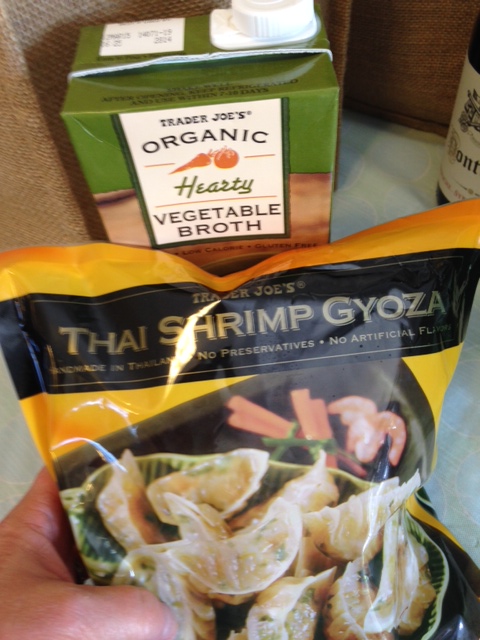 Do you LOVE a steamy bowl of Wonton soup?
With the tasty ingredients at Trader Joe's you can have a delicious bowl of Wonton style soup anytime without even leaving your house!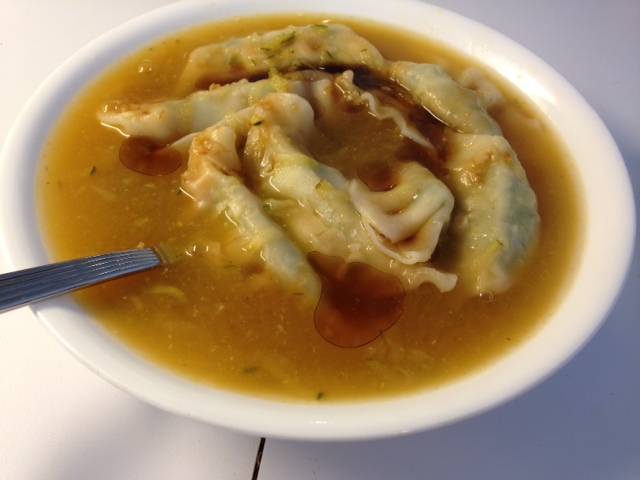 Here is my bowl of soup- I added some shredded zucchini, ginger and garlic to the broth- YUMMOOO!
Last week the weather started to get cooler here in the Midwest, and there were a few days of heavy rain so my cravings for a big bowl of soup came on strong!
My favorite part was that I could make this wonderful soup at home and watch some fun flicks – all warm and toasty!
Thank You Trader Joe's!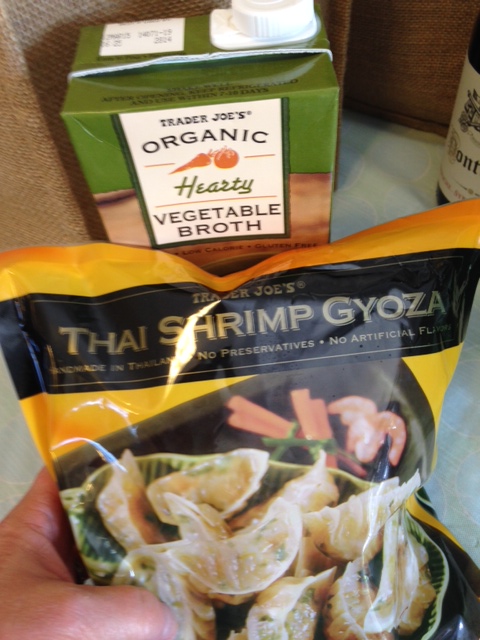 Here is the super easy recipe: 
1 box broth (I like vegetable broth, but chicken or beef would also work)

1 bag potstickers or Gyoza – any flavor (We used Shrimp Gyoza this time)
Extras to consider:
Ginger root (grate into the broth)

garlic (grate into the broth)

sesame oil

soy sauce

leftover cooked vegies
What to do:
Bring your stock of choice to a boil in a large pot over medium heat.
Carefully slip the frozen Goyza into the hot stock and reduce heat to simmer.  Add any extras you are using to the pot such as leftover cooked vegies, garlic or ginger as well and cook for 10 minutes.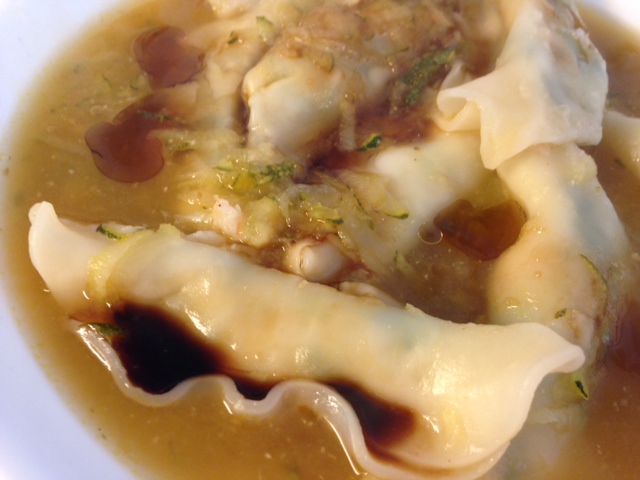 Serve in big bowls with a big spoon!
I also like to drizzle the top of the soup with a little sesame oil and soy sauce when I am serving it. You will see it in the pictures.
This is an AWESOME soup to make when you are feeling a bit under the weather too… Just a few ingredients and it will warm you up from the inside.